Every Monday, from 01/08/2018 to 01/29/2018, 6:30 PM - 8:30 PM
Men's Monday Night Ministry
FBC Seabrook Men's Monday Night Ministry is a perfect time to invite men who normally would not attend a formal church service. There is food, fellowship and solid Biblical teaching. All men are invited to participate. Come and bring a friend!
---
Bible Study ~ Resumes on January 9, 2018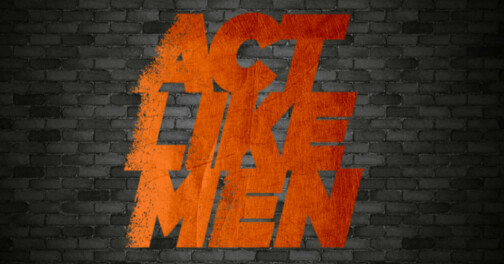 Pastor Rob will use Act Like Men, 40 Days to Biblical Manhood by James MacDonald as a backdrop for the new Men's Monday Night Bible Study that begins in November.
In this book, James MacDonald calls men to be watchful, firm in their faith, strong, and loving. This isn't a call for bravado and bluster. It's a call for men to mix tender and tough, to be humble, and above all else... to follow Jesus. It's a call to be leaders, men of God, husbands who are present, caring, and strong. It is straight talk -- no posturing, posing, or beating around the bush -- inviting men to redemption and restoration in their manhood. It's a call to Biblical Manhood.
Section titles include: Act Like Men, Be Watchful, Stand Firm in the Faith; Be Strong, and Let All You Do Be Done in Love.
Pastor Rob's Mens Ministry Page
Reference: Act Like Men, 40 Days to Biblical Manhood, by James MacDonald; Moody Publishers; 2014.