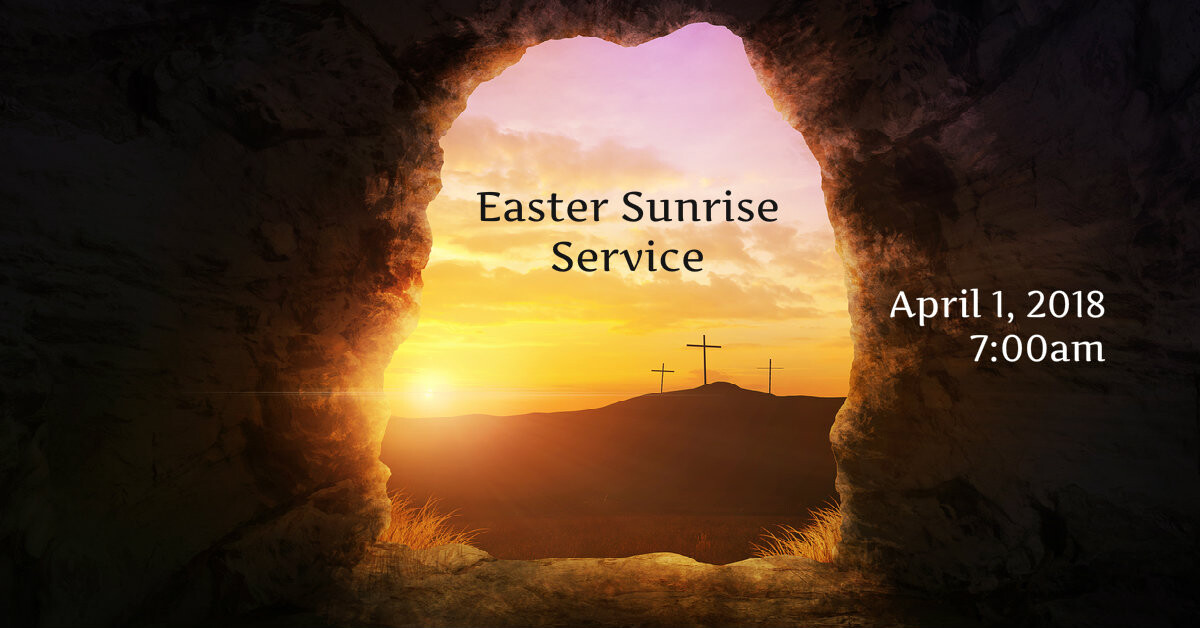 Sunday, April 01, 2018, 7:00 AM - 8:00 AM
Sunday, April 1, 2018 ~ Easter Sunrise Service at 7:00 am ~ In the South Parking Lot.
Join us at Sunrise in the south parking lot as The Lord shines light on the Victory of That Old Troubled Cross. Pastor Rob will bring his Sunrise message ~ Then Came the Morning!
---
YouTube: Then Came the Morning by Luke Garrett
Next Service...