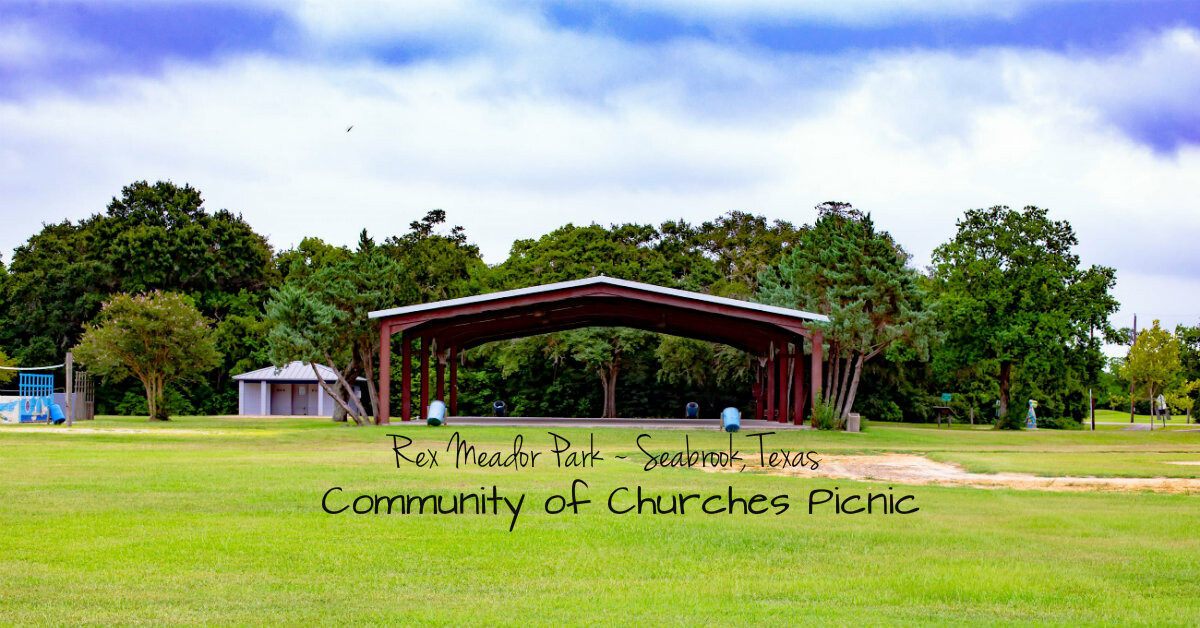 Sunday, September 30, 2018, 2:00 PM - 6:00 PM
Everyone is invited to a Community of Churches Picnic at Rex Meador Park Pavilion (2400 Hammer Street at North Meyer Avenue) on Sunday, September 30th from 2:00 - 6:00 pm. The picnic will be sponsored by Seabrook area churches. We will gather together for fun, food, fellowship and a community service project.
A pig-roast meal and hamburgers will be served at 4:00 pm. Please bring a side dish or dessert to share. Add to the fun and bring any outdoor games you have, as well!
Please contact Pastor Rob for more information.