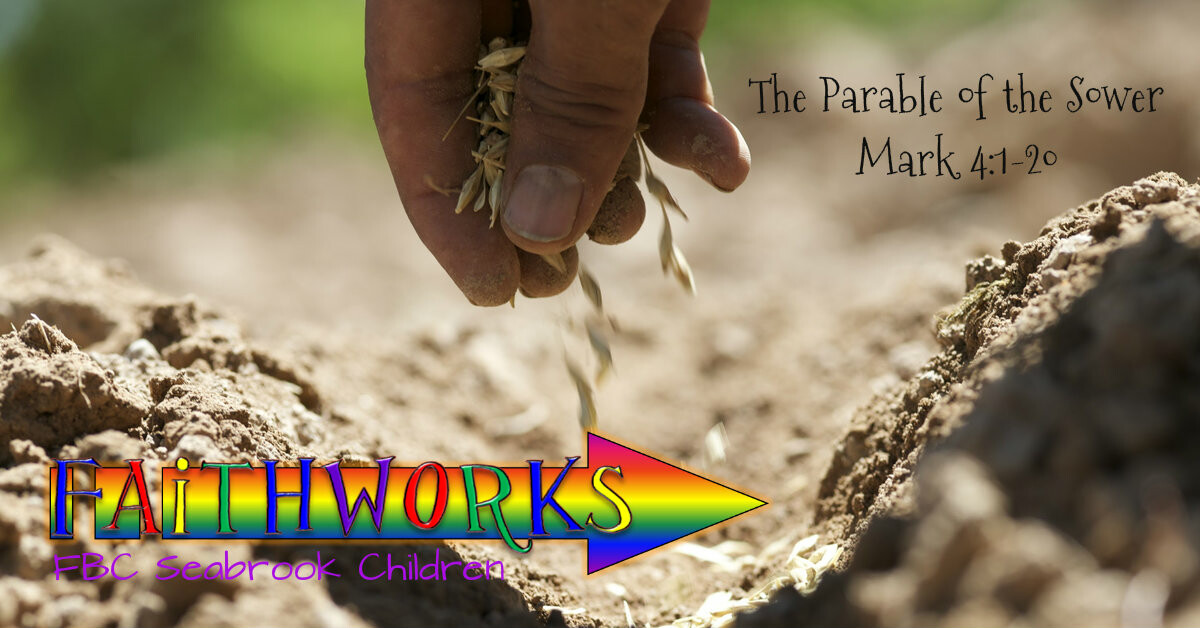 Sunday, December 09, 2018
This Sunday
---
December 9, 2018 - The children will learn "The Parable of the Sower" from Mark 4:1-20.
Text Truth ~ God's Word transforms our hearts and minds.
Memory Verse ~ Jesus said, "Whoever has ears to hear, let them hear." ~ Mark 4:9
A Huge Shout-Out to our Resident Farmer, Brett Langham, for volunteering to share his "planting" skills with the children. We appreciate you!
---