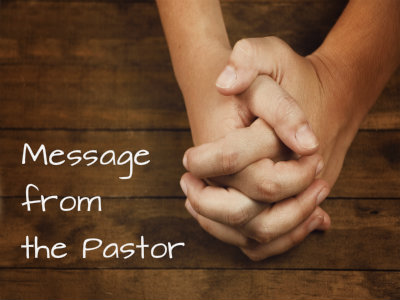 July was a great month! We had a mission team in Washington and there is a team heading to Belize tomorrow (7/25). Attendance at our Sunday worship services was good despite the many of us who vacation in the summer. We finished the first of the two Everybody Bible Studies with strong participation. And…we had great fellowship!
I've written in the past about the importance of Biblical Fellowship to the overall health of the church.
Fellowship is both the result of a healthy church body and develops a healthy church body. The success of our church fellowships can be attributed to volunteers. The men and women who organize, plan, cook and clean make our fellowship gatherings work! A good example is the Hamburger/Hotdog fellowship that was held after the second service on July 14th. What a great time! The kitchen crew did an awesome job, as always! John Mayes, with some help from the other deacons and a few other guys, cooked up a storm! The burgers were so good! I was absolutely blessed by the whole event!
Thank you, Jesus!
Colossians 3:23-24 New International Version (NIV)
23Whatever you do, work at it with all your heart, as working for the Lord, not for human masters, 24since you know that you will receive an inheritance from the Lord as a reward. It is the Lord Christ you are serving.
I've been praying about the quickly approaching Fall. September is the month we get back to "normal". School starts, the Men's and Women's Ministries re-start, a new study will start for the Wednesday evening service. It's a great time to start something new.
For the church, I'm praying about how we can do life together better. I believe that we can be more intentional and focused on creating working small groups (like DLife) to better do life together. In the Book of Acts we find this:
Acts 4:31-33 New King James Version (NKJV)
31And when they had prayed, the place where they were assembled together was shaken; and they were all filled with the Holy Spirit, and they spoke the word of God with boldness.
Sharing in All Things
32Now the multitude of those who believed were of one heart and one soul; neither did anyone say that any of the things he possessed was his own, but they had all things in common. 33And with great power the apostles gave witness to the resurrection of the Lord Jesus. And great grace was upon them all.
They were of one heart and one soul. That's what I'm talking about! How did they get there?
They prayed.
Will you join me this month, August 2019, in praying for Unity in the church and for the Lord's guidance on how we can do life together better?
God bless, Pastor Rob