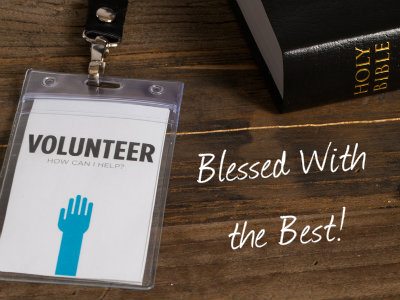 What a fantastic night of Volunteer Appreciation and Recruitment! The deacons did a great job putting this together and John Mayes outdid himself (again) with the Prime Rib! Our church is blessed with volunteers! The church works because they work! Money and facilities are of no value without our volunteers! If you're not serving in a ministry, please consider volunteering.
I'm in the airport on my way to visit the saints in Senegal. I'm excited to see what the Lord has done with the seeds we planted following the Great Commission! Sharing the Gospel locally, state wide, nationally and internationally is our primary function as a church. All of our ministries are to be directed to that ultimate end.
Small groups like DLife, fill a vital role in the discipleship process that produces Christ-Followers able to fulfill the Great Commission. Are you part of a Group Yet?
February is the month of our annual Valentines Banquet. Be sure to sign-up to be part of this wonderful night of fun, food and fellowship!
They're calling my gate! God bless all of you and see you when I return!
God bless, Pastor Rob
Click Here for details about DLife Groups.