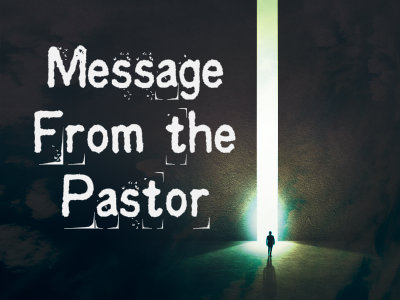 The transformation of Peter is one of the most intriguing occurrences in the Bible. Peter is often presented as brash in the gospels. He was quick to speak and often said and did the wrong things.
This is the same person who, on the night that Jesus was betrayed, denied Jesus three times. That scene ends with Peter running and weeping bitterly.
However, after the crucifixion and resurrection, Peter is restored by Jesus following a fish breakfast on the beach. And Peter is transformed. The post-resurrection Peter is absolutely different than the pre-resurrection Peter.
Has the resurrection changed you?
In my prayers for the church, I was led to this Scripture in the 4th chapter of the Book of Acts. This is Peter speaking:
27 "For truly against Your holy Servant Jesus, whom You anointed, both Herod and Pontius Pilate, with the Gentiles and the people of Israel, were gathered together 28 to do whatever Your hand and Your purpose determined before to be done. 29 Now, Lord, look on their threats, and grant to Your servants that with all boldness they may speak Your word, 30 by stretching out Your hand to heal and that signs and wonders may be done through the name of Your holy Servant Jesus."
31 And when they had prayed, the place where they were assembled together was shaken; and they were all filled with the Holy Spirit, and they spoke the word of God with boldness.
Notice the two highlighted verse. That's my prayer for us as we move forward. I am praying that we speak God's Word with all boldness. I am praying that our church will be shaken; and we are filled with the Holy Spirit and that we speak the word of God with boldness!
The resurrection of Jesus Christ, if we properly understand its implications, should give us all the boldness and the courage necessary to impact our community.
In researching that word, boldness, I discovered that is used mostly in describing how we approach God ourselves, not how we approach the world. Here are a few examples:
therefore, brethren, having boldness to enter the Holiest by the blood of Jesus, Hebrews 10:19
in whom we have boldness and access with confidence through faith in Him. Ephesians 3:12
For us, let's be both bold and courageous in speaking the Word of God to our community and let's be bold and confident in our ability to personally approach God through our faith in His resurrected Son, Jesus Christ!
People and the world CAN be transformed! Ask Peter.
God bless, Pastor Rob