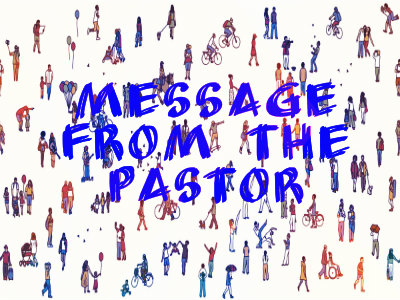 So, it begins….
Construction on the State Highway 146 Expansion started in February. It's going to be awesome when it is completed. However, completion is several years away! The big question is how is this going to affect us? There are some who think we're going to struggle. There are others that think it won't hurt us at all. I believe that our success has nothing to do with construction. I believe that if we are faithful to the preaching of the Word and sharing the Love of Jesus with our community, we will prosper construction or not! Amen? "Let us fix our eyes upon Jesus…"
The Community Engagement Team met for the first time in February. We currently have a long list of ideas for Easter, the summer and in general that I am anxious to begin implementing. Please keep an eye out for announcements about how you can participate in Engaging our Community! "But you will receive power when the Holy Spirit comes on you and you will be my witness in Jerusalem, and in all Judea and Samaria, and to the ends of the earth."
Did you know we have a Community Garden? We do! Currently, there are six raised beds behind the annex ready to be planted. One of the beds is already planted with lettuce, fennel, and cabbage and is growing well! There is space for you to plant should you want to plant your own vegetables. If not, we will fill the beds and will be looking forward to sharing the harvest with church members and our community! Tomatoes, anyone? "The earth brought forth vegetation, plants yielding seed according to their own kinds, and trees bearing fruit in which is their seed, each according to its kind. And God saw that it was good."
We are in a time of preparation for our summer mission efforts. The most important part of that preparation is prayer. We are planning our VBS, a trip to Robstown, TX to do Back Yard Bible Clubs in housing areas (four of them), a trip to Darrington, Washington to help with a VBS and an international trip. This is a very ambitious plan for a church of our size. It's not an ambitious plan for our God! We need to be in earnest prayer for workers, for finances, and for God's direction. Pray that if any our plans are outside of His will for us this summer that we would be wise enough to recognize that and bold enough to change our plans to match HIS!
God bless, Pastor Rob