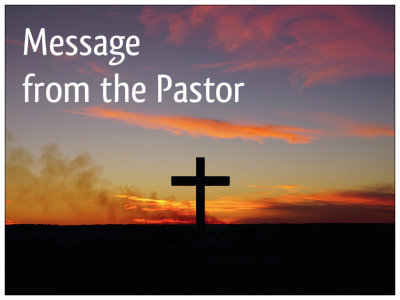 Isaiah 40:28-31 New King James Version (NKJV)
Have you not known? Have you not heard? The everlasting God, the Lord, the Creator of the ends of the earth, neither faints nor is weary. His understanding is unsearchable (vs 28).
Can you believe that it is already June? I'll admit that I am always a little nervous when June rolls around. This is the month when the church goes into high gear! There are so many things on the church's calendar! It's a little overwhelming until you remember where our strength comes from! The church is dedicated to doing Kingdom work and the power comes from the King!
He gives power to the weak, and to those who have no might, He increases strength. Even the youths shall faint and be weary,
And the young men shall utterly fall, but those who wait on the Lord shall renew their strength; they shall mount up with wings like eagles, they shall run and not be weary, they shall walk and not faint (vs 29-31).
The Lord will sustain us through VBS, the Everybody Bible Studies, the Bank Building Purchase, the Mission trip to Belize, the Mission trip to Darrington…the Lord will renew our strength! Of course, that promise is for those who "wait on the Lord". "Wait" not only means to pause and let the Lord lead, but it also means to "serve".
Gerda and I are happy to be waiting with you, FBC Seabrook!
God bless,
Pastor Rob