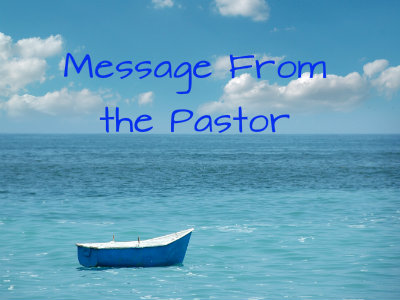 I remember hearing or reading a story years ago. I've used it once or twice for a sermon illustration.
It's about a church in Oklahoma. There had been a great drought in the area and things were getting desperate. The church called for a city-wide prayer meeting to ask God to provide rain. All the town folk showed up to pray for rain. One boy brought an umbrella.
Hebrews 11:6 New American Standard Bible (NASB)
And without faith it is impossible to please Him, for he who comes to God must believe that He is and that He is a rewarder of those who seek Him.
Do our actions reflect our faith?
I am thrilled to be part of a faith-filled church. In faith and with God's provision we bought the Wells Fargo building. Preparing the building for use is going to be another faith opportunity. We are currently counting the cost to refurbish the building and it is abundantly clear that we are going to have to step out on faith! And that's exactly what pleases God! I am looking forward to this faith adventure with you all!
VBS was a huge blessing. I am so thankful for the 29 youth and 28 adults who sacrificed to make this year such a success. Under the very competent leadership of Ashley VanDerbeck VBS ran like a well-oiled machine! It was…WILD!
Please join me in praying for the Woleben family and for Mountain View Baptist Church in Darrington, Washington. In another faith adventure, we are believing that God is calling our church to participate in a church plant in the Northwest. To that end, we are once again sending a team (the Wolebens) to Darrington to help with their VBS. While in Washington, Bill, Jamie and the boys will be meeting with a church planter to explore partnership opportunities. This is pretty exciting!
I've been challenged by the Everybody Bible Study. It's been extremely engaging as we learn more about heaven. We are halfway through this study and it's not to late to join us! The second study of the summer, "Imago Dei" will begin on July 17th. Come on!!
Our nation will celebrate it's 243rd birthday on July 4th. We are a nation caught in the middle of a culture war. Foundational concepts are not only being challenged they are being changed. We fight amongst ourselves over abortion, gun rights, immigration, reparations, voter fraud, and welfare. We even fight over whether a boy is a boy and girl is a girl! The changes we've seen over 243 years are remarkable and the increased pace of change this last decade is stunning. However, let me end this with these words also from book of Hebrews.
Hebrews 13:8 New American Standard Bible (NASB)
Jesus Christ is the same yesterday and today and forever.
I am so glad some things never change!
God bless, Pastor Rob