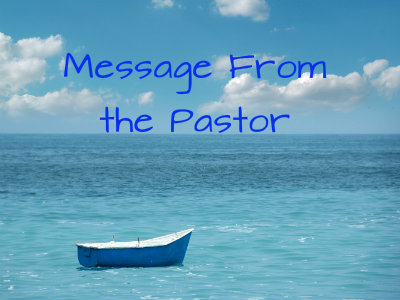 MESSAGE FROM THE PASTOR
We are finally beginning to see some real progress towards reclaiming the life we all led before COVID-19. I am thrilled to see our two worship services on Sunday begin to fill. I am more than glad that we will be able to offer a nursery on June 7th and some children's programs soon after. Every step away from fear and isolation is a good step!!
As we re-establish our various programs it is imperative that we continue to specifically pray for God's guidance and protection. We need His guidance in new and creative ways of reaching our community. We need His guidance in what programs to eliminate or to change. We need His protection over the property and over the people.
I do not know how all this is going to look a year from now. No one does. What I do know is that, regardless of the environment we find ourselves in, God's commission to His Bride, the church, remains the same:
To Make Known the Love of Jesus through evangelism, service and missions
To Move One Another to spiritual maturity through membership, discipleship and fellowship
To Magnify the Lord Jesus through spirit led worship, prayer and ministry
The above is the church's Purpose Statement. It is as valid today as it was nearly twenty years ago when added it to our church's Constitution.
We also have a Vision Statement included in our Constitution:
Friends and family in membership, discipleship and fellowship
United in purpose, prayer and praise
Teaching and training one another to spiritual maturity
Under the banner of Jesus Christ
Reaching our community with the Gospel of Christ
Exalting the Lord in all we do – this is God's vision for us
As you can see, the Vision Statement is an acrostic that spells, "FUTURE." I am excited when I think about our future together…no matter what it looks like!
For I know the thoughts that I think toward you, says the LORD, thoughts of peace and not of evil, to give you a future and a hope. ~Jeremiah 29:11
For God hath not given us the spirit of fear; but of power, and of love, and of a sound mind. ~2 Tim 1:7
God bless, Pastor Rob