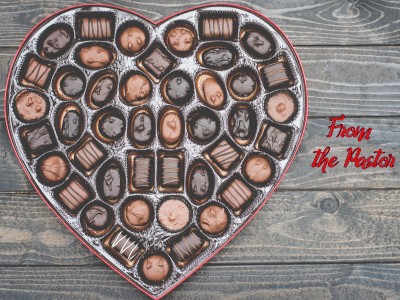 One of my favorite things to do is taking long drives. On those drives, I add miles to my odometer and I also add pounds to my body! Long drives and snacking are synonymous to me!
Depending on the direction I am driving, I have a pre-determined list of snack stops; Buc-ee's, Praseks, Woody's, a certain pecan stand on Highway 59 all are on the list. I'll even go out of my way sometimes to hit certain food stops. I've been known to drive 40 miles out of the way for a pizza at Panjo's Pizza in Rockport!
My wife, on the other hand, doesn't like long drives. She is also far more health-conscious than I am and likes to pack snacks rather than stop on the road. She will pack healthy snack options and healthy drinks.
What's your list of Top Road Trip Snacks?
What about Spiritual snacks?
How sweet are your words to my taste, sweeter than honey to my mouth! ~ Psalm 119:103
God's word satisfies us and keeps us moving! One taste and you'll want more! God's Word is healthy physically, mentally and spiritually!
Here are a few of my favorite "snacks"!
God is our refuge and strength, A very present help in trouble. ~ Psalm 46:1
I can do all things through Christ who strengthens me. ~ Phil. 4:13
And the LORD, He is the One who goes before you. He will be with you; He will not leave you nor forsake you; do not fear nor be dismayed. ~ Deut. 31:8
Fear not, for I am with you; Be not dismayed, for I am your God. I will strengthen you, Yes, I will help you, I will uphold you with My righteous right hand. ~ Isaiah 41:10
Consider packing God's Word wherever you go! Memorize these verses or some of your favorites. You'll find it much easier to resist the "pit stops" offered by the world when you have the Word!
You'll also find it easier to resist all Valentine's Day Chocolates this month!
Your word is a lamp to my feet and a light to my path. ~ Psalm 119:105
God bless, Pastor Rob