Outreach Ministries
Lanier Baptist Church - Details
Road to Restoration - Several months ago, Lanier Baptist Church in Baton Rouge, Louisiana suffered severe flood damage. FBC Seabrook understands this situation all too well. We walked our own road to restoration after fire and flood. We also experienced the vibrant hope and provision of the Lord as we rebuilt. Now, Lanier Baptist Church walks that same road. They need help and this is how we can help...
We can pray.

We can donate funds to provide new Hymn Books.
We can give new and gently used toys, books, etc... to help reset their nursery and children's departments.
Most important... Lanier Baptist Church needs volunteers! They need gifted hands and strong backs to help with construction projects. Maybe you can help or

maybe you know someone else who can volunteer.

We can help get the word out!
Please CLICK HERE if you are interested in volunteering.
Blast&Cast Men's Ministry - Details

---
Regal Estates Ministry - Details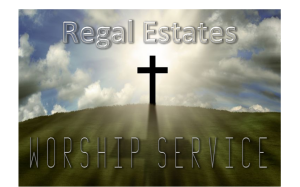 ---
Anchor Point - Crisis Pregnancy Ministry - Details