Wednesday Night Worship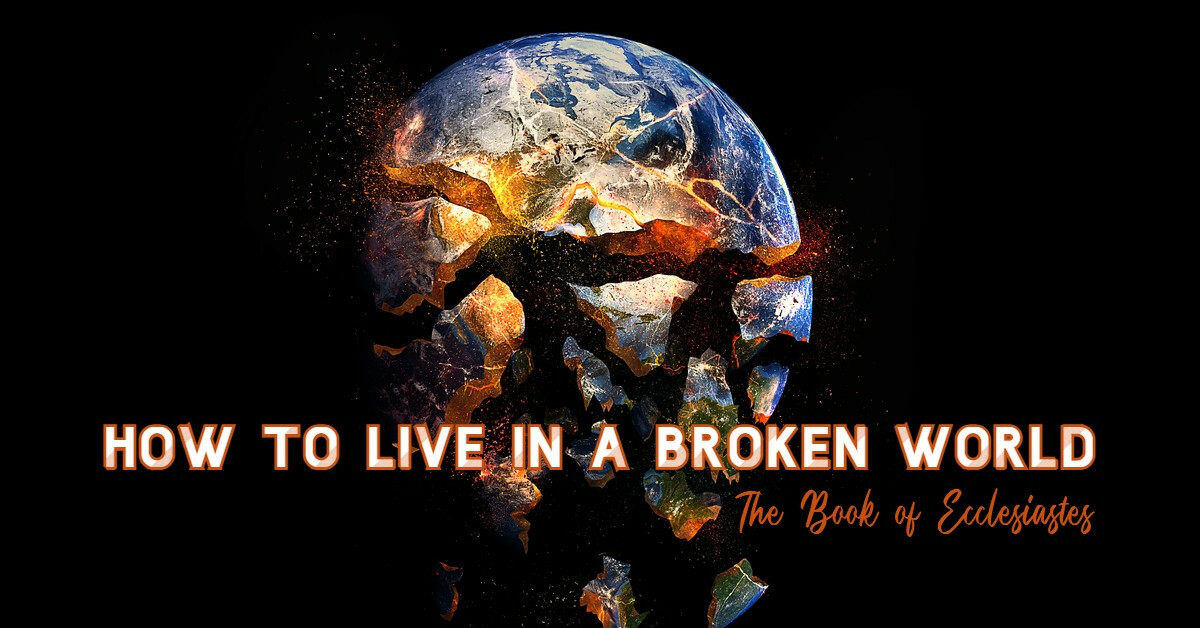 ---
Join us every Wednesday at 6:30 pm for Worship, Prayer, and Bible Study.
Wednesday Evening Services are available in-person and through live stream. Online options are shown below.
---
Join us on Wednesday, June 22, 2022, at 6:30 pm as Pastor Rob concludes our study in the book of Ecclesiastes - HOW TO LIVE IN A BROKEN WORLD.
We will be looking at Ecclesiastes 11:7-12:14 - "The End of the Matter" - Find out what really matters in life, and learn what it will be like as you near the end.
---
Watch videos or link to scripture from the previous services here:
Week Thirteen: "You Never Know!" - Ecclesiastes 11:1-6
Week Twelve: "Spoiler Alert!" - Ecclesiastes 10:1-20
Week Eleven: Temporary Is Not Always - Ecclesiastes 9:1-18
Week Ten: Is There A Cure for Motion Sickness? - Ecclesiastes 8:1-17
Week Nine: The Beginning of Wisdom - Ecclesiastes 7:15-29
Week Eight: Love and Let Die - Ecclesiastes 7:1-14
Week Seven: Remote Controlled - Ecclesiastes 6:1-12
Week Six: Occupied by Joy! - Ecclesiastes 5:8-20
Week Five: God's in Heaven and You're Not! - Ecclesiastes 5:1-7
Week Four: Dust to Dust: The Tears of the Oppressed - Ecclesiastes 3:16-4:16
Week Three: Tempus Fugit - "Time Flies" - Ecclesiastes 3:1-15
Week Two: Elusive Happiness - Ecclesiastes 1:12-2:26
Week One: Vanity of Vanities - Ecclesiastes 1:1-11
---
Nursery (NB-2yrs) and Kids Club (PreK-5th Grade) are both available. The Youth (6th-12th Grade) meet at 6:30 pm in the Youth Room.
Come and bring a friend!
---
LIVE STREAM OPTIONS