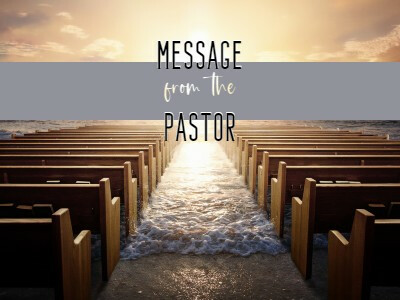 Yeah!!! The mandate was lifted this month! Facemask and social-distance standards have been relaxed and we are a little closer to "normal." However, just because a "mandate" has been lifted does not mean that we stop being vigilant. Covid-19 is not over. Please maintain social distancing as much as possible, be diligent in using the hand sanitizing stations located around the church, wear a mask if you would like, and be respectful of the decisions of others.
One mandate that will never be lifted is the Lord's mandate:
Matthew 28:18-20
And Jesus came and spoke to them, saying, "All authority has been given to Me in heaven and on earth. Go therefore and make disciples of all the nations, baptizing them in the name of the Father and of the Son and of the Holy Spirit, teaching them to observe all things that I have commanded you, and lo, I am with you always, even to the end of the age." Amen.
Acts: 1:8
But you shall receive power when the Holy Spirit has come upon you, and you shall be witnesses to Me in Jerusalem, and in all Judea and Samaria, and to the end of the earth."
To that end, congratulations to the Outreach Committee for holding a remarkably successful Resurrection Eggstravaganza! Hundreds from our community attended and were treated to an incredibly fun time and all heard the Gospel!
All the ministries of the church are firing on all cylinders! Go, FBC Seabrook, go! Both the Men's Monday Night and the Ladies Elijah study have been well attended, Wednesday evening services are a blessing to those who attend in person and those who watch on the internet. The Community Garden is coming along nicely! Saturday Young Adult study is doing awesome as well. It's amazing watching you all serve the Lord!
Let's talk Sundays for a moment. Have you noticed that our worship seems different? I have. God's Spirit is being manifest in each of our services and it is evident! Praise the Lord for a skilled and dedicated worship team! This is not limited to the sanctuary; the Children's department is rocking every Sunday! And the Youth? WOW!!!!!! GOD IS GOOD!
Do you have any idea how blessed I am to be able to say, "I was glad when they said to me, 'Let us go into the house of the Lord.'" ~ Psalm 122:1
God Bless, Pastor Rob.