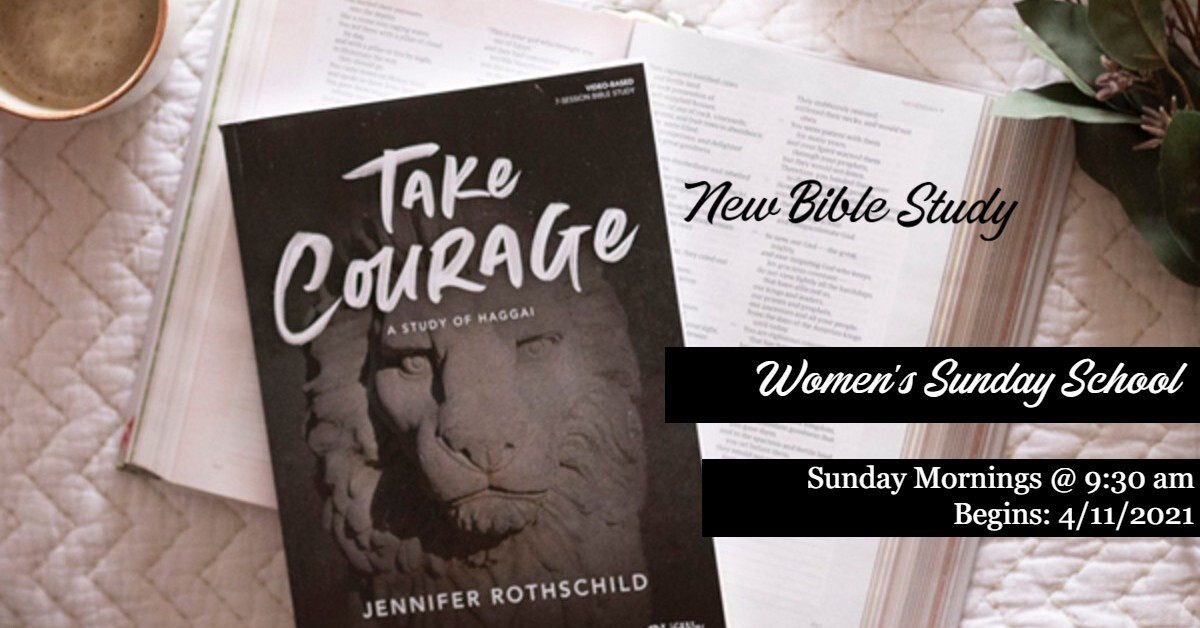 Every Sunday, from 04/11/2021 to 06/27/2021, 9:30 AM - 10:30 AM
The Women's Sunday School Class begins a NEW study on April 11, 2021. This class meets at 9:30 am every Sunday Morning in the back portable building (Bob Wilk's classroom). All women are welcome!
Led by: Michelle Hazlett
CLICK HERE for more information.