Women's Ministry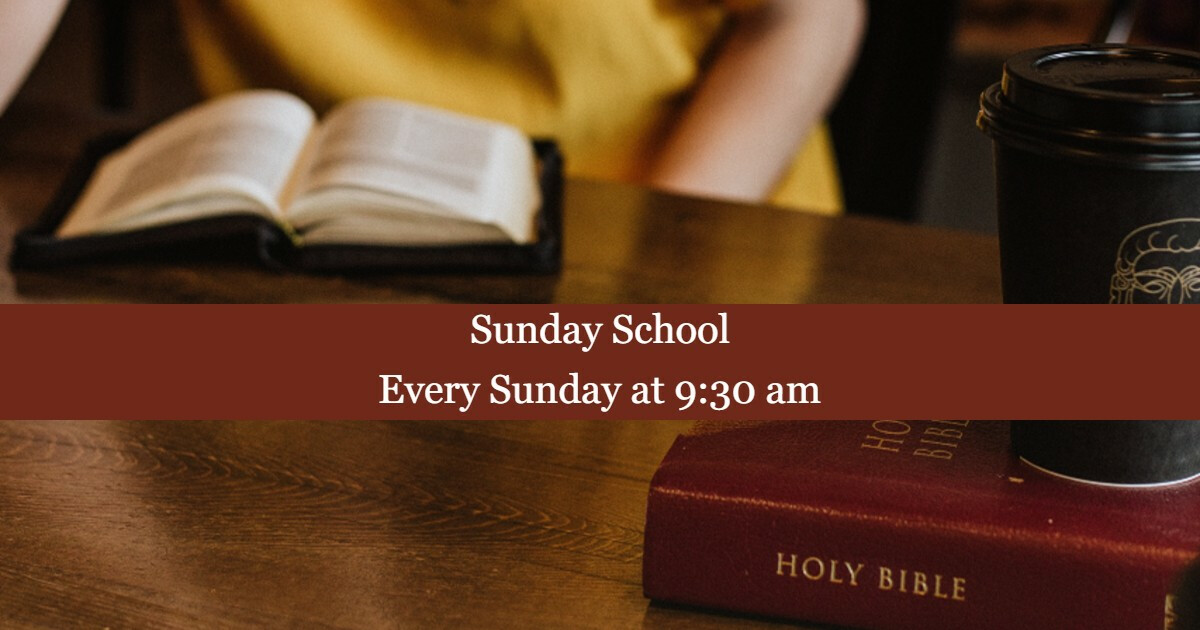 Women's Sunday School Class - Led by: Michelle Hazlett.
The Women's Sunday School Class invites you to join us for a study in the book of Isaiah. We meet in the back classroom by the nursery at 9:30 am on Sunday mornings. All women are invited! For additional information, please email us: .
---
October 2023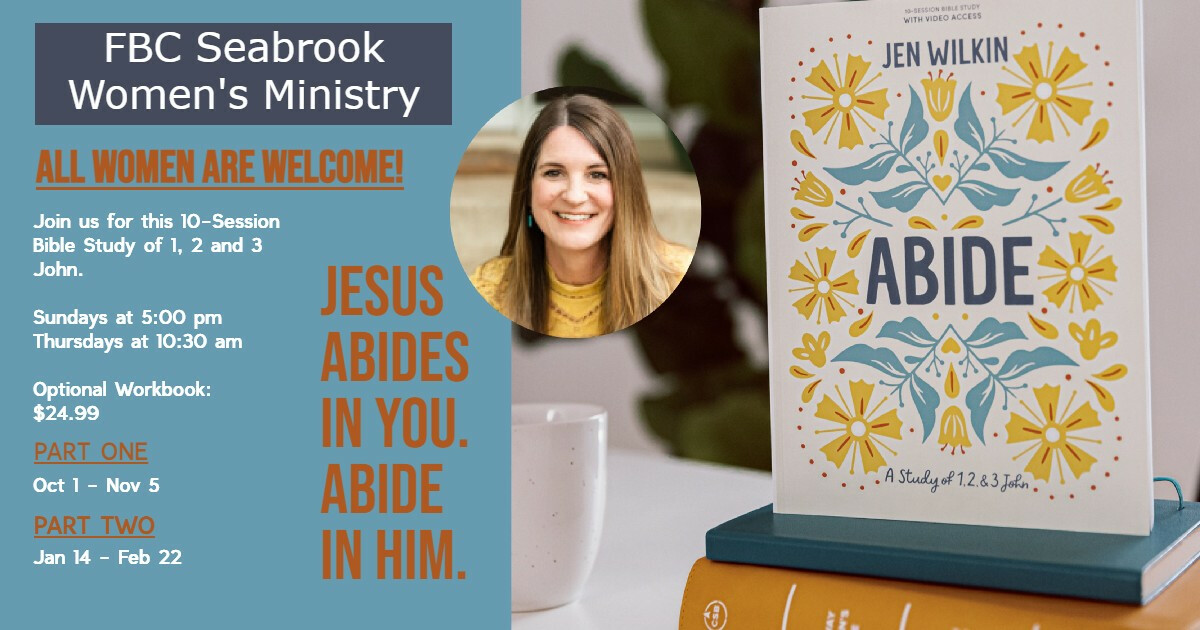 "Let what you heard from the beginning abide in you." - 1 John 2:24
How can we hold onto assurance of our faith? How can we discern the truth from a lie? How can we know God loves us? In these three short letters, the apostle John reminds an early church facing division, deception, and doubt to hold fast to what they know and to live like they believe it. And he reminds us, as well. In this 10-session Bible study on the letters of 1, 2, and 3 John, Jen Wilkin helps you see how two thousand years later, his words call to Christians in similar challenges to recall a great salvation and to abide in the truth.
This 10-session study will be completed in two parts. The workbook is not required for participation. Videos will be available for everyone. Please see the sign-up sheet on the hallway bulletin board or contact us at the following emails:
Sundays at 5:00 pm - led by Cheryl Harrison |
Thursdays at 10:30 am - led by Gloria Henry |
---
PART ONE | OCT 1 - NOV 5
Session 1: Introduction - You've Got Mail
Session 2: A Credible Witness
Session 3: The Tests of Righteousness and Love
Session 4: The Test of Truth; The Call to Abide
Session 5: Practice Righteousness; Pursue Love; Possess Assurance
PART TWO | JAN 14 - FEB 22*
Session 6: Truth and Error; God is Love
Session 7: Overcoming the World
Session 8: That You May Know
Session 9: Walk In Truth and Love
Session 10: Imitate God
*We will not meet during the week of February 11, 2023.
---