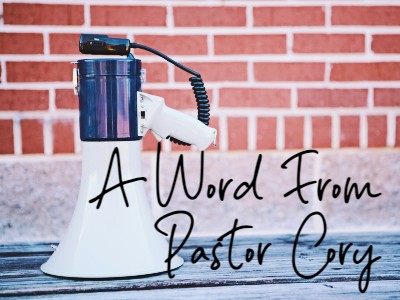 Things are certainly changing. We are noticing new families and the return of many others now that COVID restrictions have been lifted here in Texas. It is truly exciting!
Youth are in the process of moving from the modular/portable building to the Annex. This is by no means a small undertaking. Extensive remodeling needs to be done before we can completely move in. With that said, we have already started the process of restoration. It will not be an overnight fix, but I believe it will be worth all the hard work in order to give the teens a fairly permanent place to meet.
We also witnessed the passing of the Spring Break 2021 and enjoyed a very busy and fruit-filled week of activities and trips. We were able to take a trip to Surfside Beach and taught a few in the group how to body surf. We were also generously treated to a fantastic lunch proved by John Mayes at El Toro Mexican Food Restaurant in Clute. Next, we had a community pizza party at Meador Park behind the church and made a lot of new friends. We also took a 7+ mile hike through the beautiful Seabrook Trail, ending up at Pine Gully Park and then back to the church. We ended the week on a Saturday (after the fabulous Resurrection Eggstravaganza) by having a small water balloon fight with 2 three-man launchers and a few balloons.
We are looking forward to our Easter Lock-In on April 3rd-4th. It will be a fun and God-filled all-nighter that will include a live stream Phil Wickham concert and a bunch of other games and activities. We will end the Lock-In with our youth here at the Sunrise Service to worship our GREAT GOD.
~ Pastor Cory