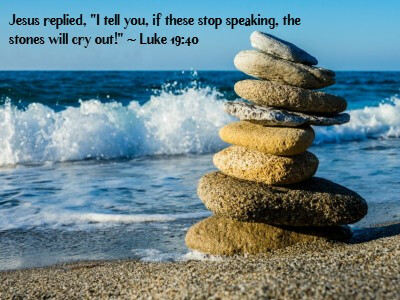 Just wanted to share…
The scripture passage that I read this morning is applicable in many ways…
Psalm 89:15-16: Blessed are those who have learned to acclaim you, who walk in the light of your presence, LORD. They rejoice in your name all day long; they celebrate your righteousness.
This year I have challenged myself to brush up on Hebrew and Greek. Today's word comes from verse 15.
In Hebrew, the word "acclaim" is תְרוּעָ֑ה. It is pronounced, teh.ru.a(h), and has several meanings… anywhere from "a battle cry" to "shouts of praise."
There are different views about the meaning of this word. The context indicates that blessings come to those who have learned to publicly praise God and walk in His light. Another translation leans toward blessings for those who have learned or know the trumpet sound (war cry) of God.
There is hope in either translation:
The promise of blessing for those who publicly praise God for salvation.

The promise of blessing for those who have learned that salvation belongs to the Lord.
Both sound good to me. I was also reminded about the prayer of Habakkuk…
"LORD, I have heard of your fame; I stand in awe of your deeds, LORD. Repeat them in our day, in our time make them known; in wrath remember mercy." ~ Habakkuk 3:2
As you go through this day, remember to praise the Lord for your salvation.
Have a blessed day!