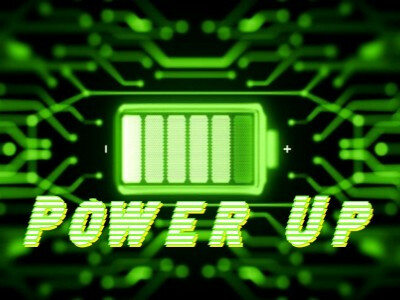 A few weeks ago, someone asked me if I'd rather live in a 95° world or a 20° world. I answered, "I prefer a 70° world."
In general, I avoid hot and humid environments; however, I live in the Houston area. Houston and humidity go together like copy and paste. Houston is also the capital of "bad hair days", but that's another story. Let's return to my 70° world…
I have an inner thermometer that alerts me when the temperature hits 74°. How do I know? Well, the moment it hits 74°, my Houston asthma kicks in, and I have trouble breathing. Praise the Lord for essential oils, albuterol, and air conditioners! There is nothing like the ability to take a deep breath. So, there you have it. The need to breathe is why I prefer a 70° world.
Last week, we experienced a REAL cold snap. Honestly, it was colder than I expected. When I lived in North Texas, I experienced winter weather, which usually produced more freezing rain than snow. Ice-covered roads were treacherous at times, and I have a specific memory of being in a car that spun out of control and almost crashed into a telephone pole. It's funny how you don't forget something like that.
I don't miss North Texas weather, but I must add that none of the winter storms I experienced included a power outage. This recent storm was different. We expected cold temperatures. We protected our pipes, plants, and pets. We had plenty of supplies in our pantry, and our hurricane preparedness box came in handy when we lost power.
Even so, I found myself worried about how to keep our cell phones charged. We have two external chargers, plus I learned that a fully charged laptop can be used as a battery. We could use our car if needed, as well. But… since I didn't know how long the power outage would last… I fretted.
Cell phones connect us to the people we love. During the power outage, our coverage became spotty. We couldn't hear each other, and texts failed to send. It was frustrating, to say the least. As I pondered this situation, the Lord impressed me with the following…
"Why are you fretting? You may lose cell phone connection, but… you are still connected to Me."
As usual, God is always right. He is the most powerful connection I have, and in Him, there will never be any Power Outage.
His reminder turned my thoughts towards a different storm. I suddenly realized that the repairs to our home after Hurricane Harvey helped keep our downstairs temperature tolerable. It was Hurricane Harvey repairs that insulated us. Yes, we wore layers of clothing and covered ourselves with blankets, but we stayed warm. It could have been much worse. Even our attic was spared from freezing damage due to the new roof we got after Hurricane Harvey. Through Hurricane Harvey, God blessed us with everything we needed to keep warm during this winter storm.
This also reminds me of a small poster that was given to me when FBC Seabrook became a shelter for Hurricane Katrina survivors. The words on the poster were, "Don't tell God how big your storm is. Tell the storm how big your God is."
Our Creator is more powerful than any storm. As believers in the finished work of Jesus Christ, we are plugged into God's eternal power grid. His power grid will never fail.
"Now to Him who is able to do far more abundantly than all that we ask or think, according to the power at work within us, to Him be glory in the church and in Christ Jesus throughout all generations, forever and ever. Amen." ~ Ephesians 3:20
It's time to Power-Up! Remember this… you are loved, and you are always in my prayers.
In Christ,