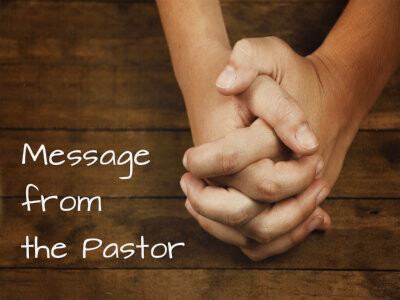 Who remembers growing pains? No, not the TV Show, the actual aches, and pains. Quite unpleasant!
Churches have growing pains, too. Here's an example from the Book of Acts:
Acts 6:1
Now in those days, when the number of the disciples was multiplying, there arose a complaint against the Hebrews by the Hellenists, because their widows were neglected in the daily distribution. As the number of disciples were multiplying somethings in the church were getting over-looked and some folks were complaining. That is very understandable. It happens! And praise the Lord, it's happening to us! Growth is hard and sometimes it hurts. I think we can learn something from the early church on how to deal with growing pains.
Acts 6:2-6
Then the twelve summoned the multitude of the disciples and said, "It is not desirable that we should leave the word of God and serve tables. Therefore, brethren, seek out from among you seven men of good reputation, full of the Holy Spirit and wisdom, whom we may appoint over this business; but we will give ourselves continually to prayer and to the ministry of the word." And the saying pleased the whole multitude. And they chose Stephen, a man full of faith and the Holy Spirit, and Philip, Prochorus, Nicanor, Timon, Parmenas, and Nicolas, a proselyte from Antioch, whom they set before the apostles; and when they had prayed, they laid hands on them.
The response of the early church to growing pains was to call Servants (Deacons). This Scripture is assumed to be the calling of the first deacons, and I have no reason to question that thought. However, I think there is a general principle that will serve us all well. The way for us to get through growing with the least amount of pain is for us to serve one another better!!
So…are you serving? Will you serve?
The result of serving one another goes beyond avoiding growing pains.
Acts 6:7
Then the word of God spread, and the number of the disciples multiplied greatly in Jerusalem, and a great many of the priests were obedient to the faith.
It seems that a church that serves together, grows!!!
God bless,
Pastor Rob