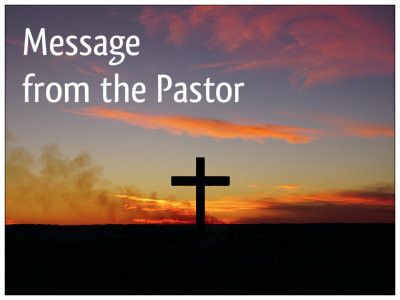 Have you ever wondered about God's will for you? Scripture tells us plainly about God's will.
1 Thessalonians 5:18…in everything give thanks; for this is the will of God in Christ Jesus for you.
Give Thanks!
As believers, we know we should give thanks to God because He is good and worthy of our praise and because of what He did through His Son on the cross.
Giving thanks is good for us! When we profess our gratefulness in all circumstances without complaining, we're not only more like Christ, we're also exercising power over darkness. The enemy longs to get us frustrated and discouraged so that praising God is the last thing we feel like doing. He wants us to give into our flesh and lose our joy and peace. We must remember that the enemy comes to only steal, kill, and destroy and that giving thanks to God opens a door for His presence and blessings in our lives while slamming it in the enemy's face. Giving thanks helps enable us to exercise power over the enemy.
Giving thanks is a reminder for us. No matter how shaky the ground seems or how much the sands shift beneath us, He holds it all together in His hand. He is unchanging. Though our days ahead look daunting, He is still the same and is still in control. Philippians 4:6-7 reminds us that we need not be worried and for our prayers to be full of praises as we trust in Him. The more we give thanks, the more we are reminded that we can trust Him to provide all that we need, just as He has done in our past.
Be anxious for nothing, but in everything by prayer and supplication, with thanksgiving, let your requests be made known to God; and the peace of God, which surpasses all understanding, will guard your hearts and minds through Christ Jesus. Philippians 4:6-7.
God is a loving Father who wants the very best for us. He yearns for our hearts to be full of praise and thanksgiving, because He knows when that's not the case we're prone to discontentment. And a heart that is discontent leads to a life of strife, jealousy, and ultimately makes us more vulnerable to the schemes of the enemy.
I look forward to our annual Thanksgiving Fellowship more than any other. I love being part of a church that loves one another and enjoys being together. I love being part of a church that sees Thanksgiving as important! And…the food is always good!
Gerda and I are also very thankful for all the kind gifts we received during Pastor Appreciation month. It is very encouraging to us both to be appreciated!
Please plan on joining us, with your friends and family, on Tuesday the 22nd of November for our Church-Wide Thanksgiving Dinner!
God bless, Pastor Rob