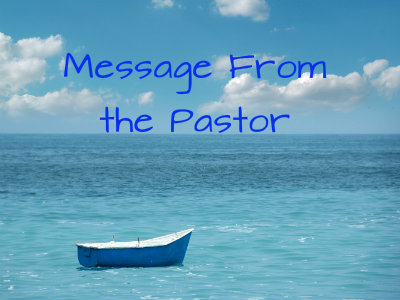 From time to time, I like to stop and ask myself the question, "What is God teaching me lately?"
I've been learning more about the value of relationships inside the church. As we grow as a Body of Believers it has become very apparent that without solid relationships within the church we won't prosper as we should. There is great value in fellowship. That value is realized by both the church and the individual. As a member of this church, I cannot imagine navigating life today without my church family.
Proverbs 27:17… As iron sharpens iron, so a man sharpens the countenance of his friend.
Hebrews 10:23-25… Let us hold fast the confession of our hope without wavering, for He who promised is faithful. And let us consider one another in order to stir up love and good works, not forsaking the assembling of ourselves together, as is the manner of some, but exhorting one another, and so much the more as you see the Day approaching.
Patience is another recent lesson. I find that the seed of anxiety is impatience. When my self-made timetable is not met, I get impatient and anxious. I've been learning that God's timing is different than mine; it's always perfect and it is usually slower!
Philippians 1:6… being confident of this very thing, that He who has begun a good work in you will complete it until the day of Jesus Christ.
James 5:7-8… Therefore be patient, brethren, until the coming of the Lord. See how the farmer waits for the precious fruit of the earth, waiting patiently for it until it receives the early and latter rain. You also be patient. Establish your hearts, for the coming of the Lord is at hand.
What has the Lord been teaching you lately?
We have started our 60 Day Bible Reading Challenge. If you missed the beginning, you can start today! The weekly reading is posted on the bulletin board in the main building hallway and is also available at our church website, www.fbcseabrook.org. Just click on the "menu" and then "Men's Ministry". It is my prayer that a Bible reading HABIT is established in all our lives!!!!
After a long hiatus, we have a mission team going out this month. A team of thirteen is headed to Anchorage, Alaska, to assist FBC Anchorage with VBS. Please be in prayer for the team. Pray for them by name and pray for the gospel to be received! The team members are as follows: Rob Purdy, Cory Gardner, Amanda Gardner, Annabelle Gardner, Sherry Gardner, John Henry, Gloria Henry, Karen Mayes, Alli Mayes, Lupe Rodriguez, Phyllis Aguilar, Don Doyle, and Iris Guin.
Right now, on June 22 at 1 pm the temperature in Anchorage is 45 degrees!
God bless,
Pastor Rob