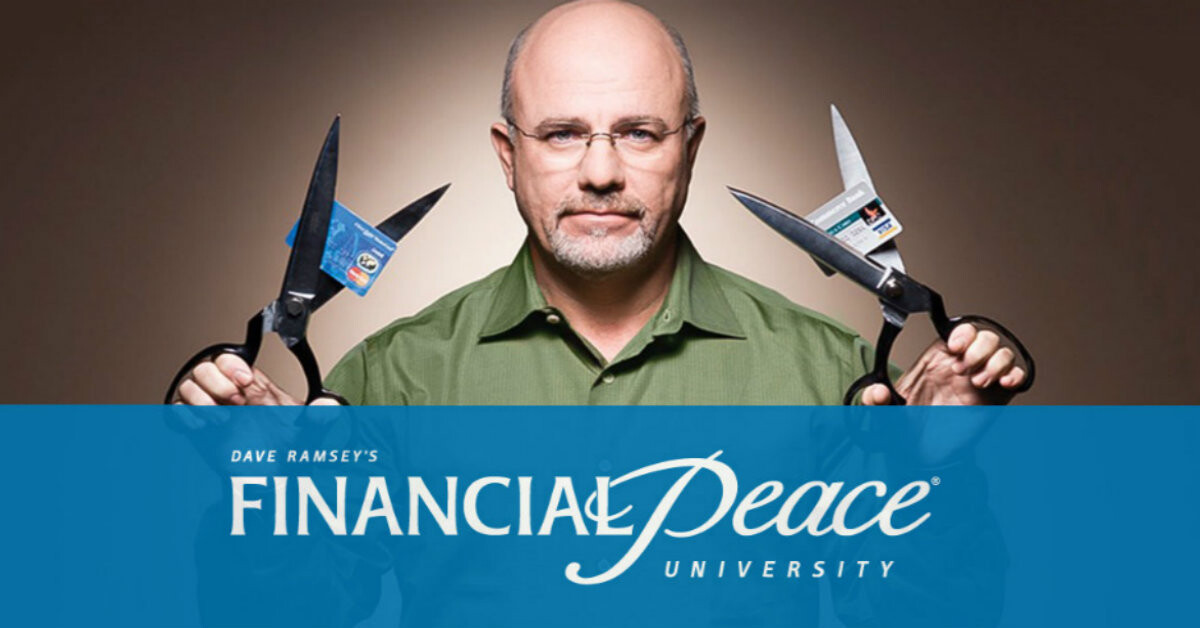 Every Thursday, from 10/11/2018 to 12/13/2018, 6:30 PM - 8:30 PM
---
Beginning October 11, 2018 at 6:30 pm. Led by Scott and Melissa Apley.
Financial Peace University is a proven program that will show you how to master budgeting, save for emergencies, pay off debt, plan and invest for the future, and live and give like no one else.
Please Note: We have two more meetings for this semester - Thursday, December 6th at 6:30 pm and Sunday December 16th at 5:30 pm.
---
1 - Super Saving: You'll learn why it's so important to save, how to prepare for emergencies, and how to start building wealth.
2 - Relating With Money: The way we handle money impacts every part of our lives. Learn how to work together with your family and others to be on the same page with money.
3 - Cash Flow Planning: A budget is crucial to your success! Learn how to create a budget that works and make your money work for you.
4 - Dumping Debt: Take the first steps to get rid of your debt once and for all!
5 - Buyer Beware: Learn how to get the best deals, avoid scams, and gain power over your purchases.
6 - The Role of Insurance: Your insurance plan can make or break your financial future. Learn which kinds you need.
7 - Retirement and College Planning: Make sure you're ready with the right plan for every stage of life.
8 - Real Estate and Mortgages: Real estate can be the biggest blessing -- or the biggest curse -- in your financial life. Learn the right way to buy or sell a home, as well as the best (and worst) mortgage options.
9 - The Great Misunderstanding: Dave reveals the true key to winning -- both in your life and with your money.
---
This class is open to the community.
Registration and Membership Fees are required - One per family.
Register Early! The First Ten Families who register will receive their membership for $99.00. After ten registrations, the membership cost rises to $109.00. For details, please complete a Contact Form and we will contact you with registration information.
Church Members: Please let us know if you are unable to pay the membership fee. You may qualify for a scholarship.
---
You are invited to join the Financial Peace University - First Baptist Church of Seabrook Group on Facebook ...Click Here.