Women's Ministry
Fall Bible Study - September 2022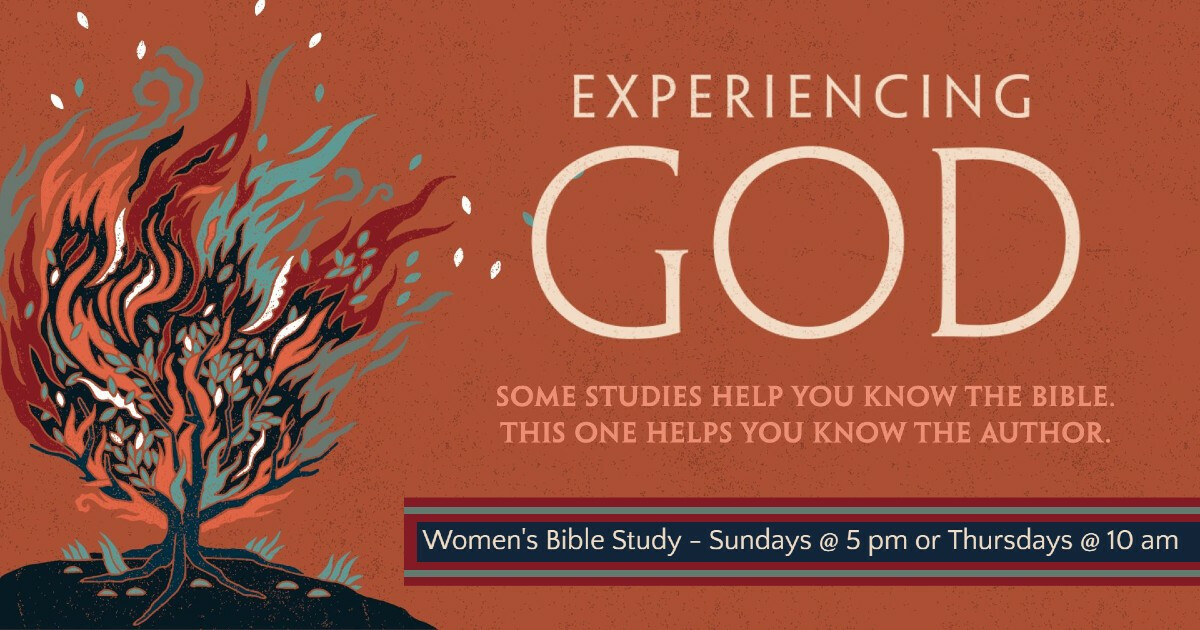 ---
Choose the day that fits your schedule best:
Sundays - (Begins September 11th at 5:00 pm) - Led by Cheryl Harrison
Thursdays - (Begins September 15th at 10:00 am) - Led by Gloria Henry
---
Through the years, God has used the truths of Experiencing God to awaken believers to a radically God-centered way of life. As a result, millions have come to know God intimately, recognize His voice, and understand His will for their lives. This new edition is revised, updated, and ready to help you again—or for the very first time—experience your Creator.

God is inviting you into an intimate love relationship through which He reveals to you His will, His ways, and His work. When you recognize where God is working, you can join Him in what He is doing. Carefully listening to His voice will anchor you in His plan and set you free to live it with boldness and freedom. Then you will experience God doing through you what only He can do.
SESSION TOPICS:
1. God's Will for Your Life
2. Looking to God
3. God Pursues a Love Relationship
4. Love and God's Invitation
5. God Speaks, Part 1
6. God Speaks, Part 2
7. The Crisis of Belief
8. Adjusting Your Life to God
9. Experiencing God Through Obedience
10. God's Will and the Church
11. Kingdom People
12. Experiencing God in Your Daily Life
If you are interested in participating in this study, please see the signup sheet on the bulletin board in the hallway. Please indicate your need for childcare when you sign up.
All women are welcome. If you need additional information, please contact Cheryl Harrison at .
---
Women's Sunday School Class - Sundays at 9:30 am. Led by: Michelle Hazlett. The Women's Sunday School Class meets every Sunday morning at 9:30 am in Bob Wilk's classroom. All women are invited! For additional information, please email us at .
The Women's Sunday School class invites you to join their current study - A Lineage of Grace, by Francine Rivers.
Come and learn from the stories of five women that God chose, and how they faced and overcame extraordinary challenges.
Unveiled: Tamar
Unashamed: Rahab
Unshaken: Ruth
Unspoken: Bathsheba
Unafraid: Mary
We have extra books and plenty of room for those interested.