Women's Ministry
Coming in February...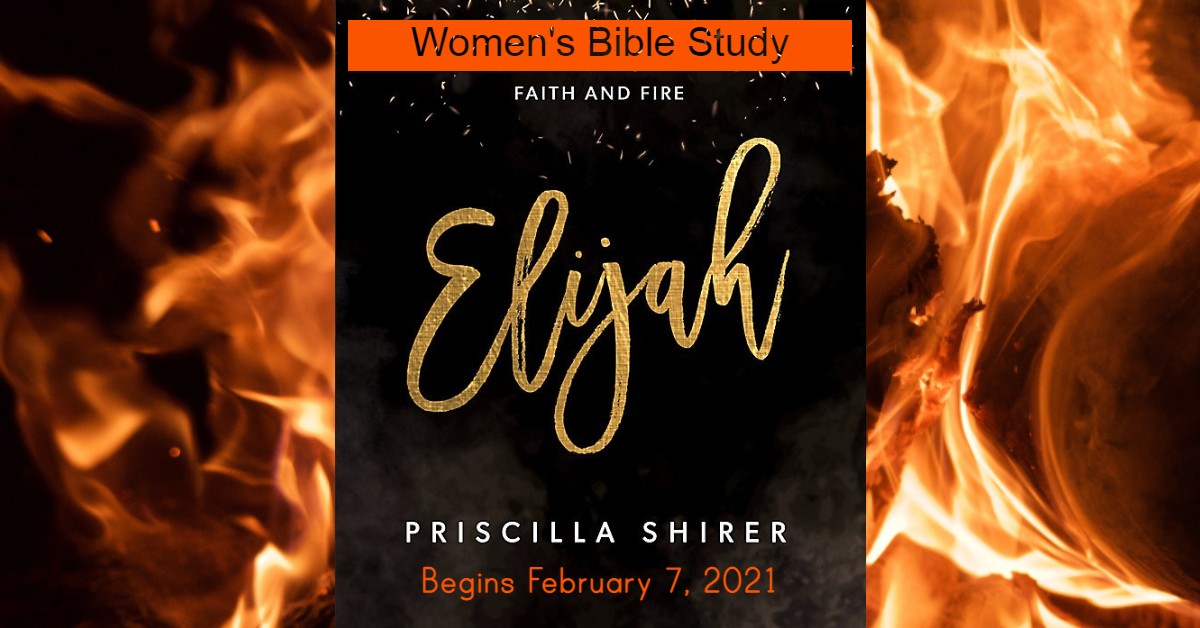 Sundays from 5:00 - 6:30 pm
February 7, 2021 - March 21, 2021
Workbook (Optional) - $16.99
Please register before January 24, 2021 if you want a workbook. Payment due upon delivery.
---
---
Old Testament heroes are best known for their most celebrated moments: Moses dividing the Red Sea; David slaying Goliath; Gideon routing an insurmountable army; Joshua marching around the defiant walls of Jericho. And Elijah—calling down fire on Mount Carmel. Blinded by the remarkable narratives of our biblical heroes, we can forget they each had a backstory—months and years of development, even difficulty, which fortified their spiritual muscle and prepared them for the tasks that made their lives unforgettable.

Every serious believer longs to summon up the kind of boldness and faith that can stand firm on Mount Carmel and pray down heaven into impossible situations. Yet few are willing to go through the process required to get them there. Strength of faith, character, and boldness can only be shaped in the hidden fires of silence, sameness, solitude, and adversity. Those who patiently wait on God in the darkness emerge with their holy loyalty cemented, their courage emblazoned, and their confident belief in Him set afire.Join Priscilla Shirer on this 7-session journey through the life and times of the prophet Elijah to discover how the fire on Mount Carmel was forged in the valley of famine. And how the emboldened, fiery faith you desire is being fashioned by God in your life right now.
Attendee preference will decide if this will be a hybrid study (In-Person and Online) or an Online study in a discussion room. Workbooks are optional. This is a video driven Bible Study and will be facilitated by Cheryl Harrison. Videos will be viewed before the weekly Bible Study. Several viewing options will be provided.
There are two ways to register - See the signup sheet on the bulletin board in the Children's Church hallway at church or CLICK HERE.
If you need additional information, please email Cheryl Harrison at .
---
Women's Sunday School Class
Michelle Hazlett's Sunday School Class meets every Sunday morning at 9:30 am in Bob Wilk's classroom. For more information about Women's Sunday School, please contact us HERE.
---

A NEW Women's DLife Group is in the works! This group will meet online. If you are interested in participating, please email Cheryl Harrison at
---