Women's Ministry
Coming in January 2020
See below for details about our New Women's Sunday School Class (A Woman Who Doesn't Quit) and the Winter 2020 Women's Bible Study (In Her Shoes).
---
New Sunday School Class
All women are invited! This NEW Women's Sunday School Class begins on January 12, 2020, and will meet in the two-story building on Capri in the Kitchen (9:30-10:30 am). The cost for the student workbook is $12.99. For more information about this class, please see Michelle Hazlett.
---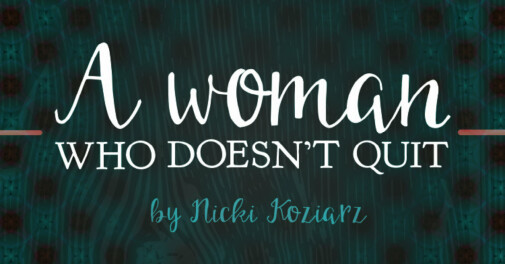 Every woman will eventually face it: the temptation to give in and give up. But something transformative happens when a woman decides to persevere in the face of difficulty and pain. A woman who refuses to quit influences her world in ways she could never have imagined. Unfolding over six sessions, Nicki Koziarz walks women through the Book of Ruth, focusing on the Moabite woman's 5 practical habits that kept her eyes on God: Ruth accepted the assignment of refinement, followed through on her commitments despite her feelings, remained open to the movement of God, gave others what she needed, and moved forward in faith.
Learn to follow through on your commitments despite your feelings
Create space for the movement of God and release control to Him
Embrace the grace of refinement rather than the relief of release
Invest in the world with joy
Cultivate an unbreakable spirit
Persevere through life's most difficult moments
Refuse to give up on your heart's deepest desires
Please see the sign-up sheet on the bulletin board in the hallway.
---
Women's Ministry - Winter 2020 - Bible Study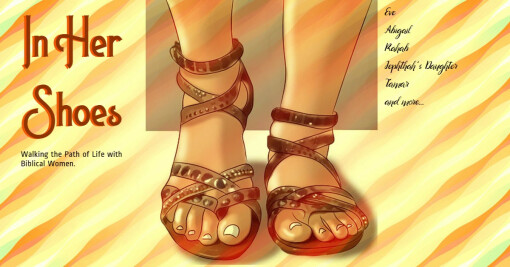 Together we will step into the lives of Biblical women and explore the common ground of women who are used by God. There is no workbook for this Bible study. The only homework is to read the Biblical story about each woman - Eve, Rahab, Jephthah's Daughter, Tamar, and more...
This class will meet on Mondays at 10:00 a.m., beginning on January 27, 2020. Nursery is provided by reservation only. Please see the sign-up sheet on the hallway bulletin board. For more information about this Bible study, please see Gloria Henry.