Discipleship Opportunities
Coming this Summer...
---
2019 Everybody Bible Study Series
Everybody is invited to participate in the 2019 Summer Bible Study Series. We will meet on Wednesday evenings at 6:30 p.m.
Imago Dei
---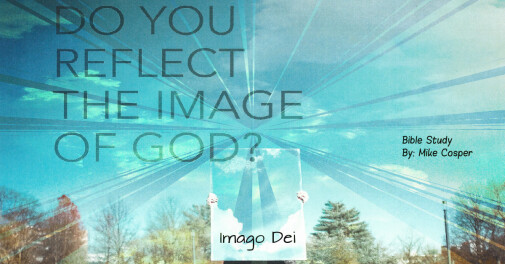 Imago Dei will help you...
~ Understand what it means to be created in the image of God.
~ Discover renewed purpose in serving others for the glory of God.
~ Be better equipped to participate in the mission of God.
---
July 17th - Imago Dei in Creation & Fall
July 24th - Imago Dei in Redemption and Restoration
July 31st - Imago Dei in You
August 7th - Imago Dei in Others
August 21st - Imago Dei & Power
August 28th - Imago Dei & Missio Dei
---

Living the D-Life
Discipleship Anytime and Anywhere
As followers of Jesus, we are called to a different kind of life. Jesus has called us to live the D-Life. D-Life refers to living a lifestyle of discipleship. It is making a choice to live out a lifestyle of making disciples. At the beginning of Jesus' public ministry, He called together a rather ordinary group of men to be His first disciples. They were not highly educated or greatly gifted. Jesus chose common, regular people to be His first disciples to show us that anybody can live the D-Life. Jesus gave us a simple plan to follow... Fellowship, Teaching, Prayer, Ministry, Multiplication, and Accountability.
D-Life Is . . .

D-Life is NOT a program; it's a lifestyle.
D-Life is modeled after the life of Christ.
D-Life is our supreme purpose in life.
D-Life is a simple plan for multiplying disciples.
D-Life is for all ages & genders.
D-Life is multi-generational.
D-Life is evangelistic & missional.
D-Life is Bible-centered.
D-Life is life changing.
If you are already part of a DLife Group, this link is available for you to access your DLife membership account.
If you have not received your invitation yet or if you would like to be plugged into a DLife Group, please contact Cheryl Harrison at the church office 281-474-3281 or fill out the contact form on the "Contact Us" page. Please be sure to indicate your interest in DLife.
---
Recent Sermon
---

---
Sunday Morning Bible Study
8:15 am - Adult Bible Study - Bob Wilk
9:30 am - Youth Bible Study - Lori Forrest
9:30 am - Berean Fellowship - Don Lilja
---
Men's Ministry - Details
Women's Ministry - Details
Wednesday Evenings at 6:30 pm - Details