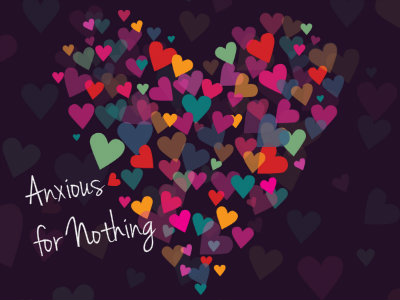 Maybe it's just me, but have you noticed a growing level of competition between insurance company advertisements? It seems that the various ad campaigns are becoming funnier every day.
My personal favorite is the new State Farm Commercial. It is so clever!
The commercial fades into the scene of a multiple-vehicle accident inside a tunnel. An accident victim calls their insurance agent to report a "big fender-bender," and his agent says, "Don't worry, State Farm's got you covered." As the commercial continues, it becomes apparent that a helium truck is involved because everyone's voice has become increasingly squeaky. Two police officers arrive at the end of the commercial and with very squeaky voices, they say, "Everybody remain calm… no need to panic." Then, as the commercial fades out you hear State Farm's slogan… Here to make life go right. The commercial made me laugh, so of course, I had to rewind and watch it several more times.
State Farm is known for their funny commercials, but as mentioned before, there is solid competition. Farmers Insurance puts out their share of clever commercials, as well. Their slogan… "We know a thing or two, because we've seen a thing or two…" blends well with their Hall of Claims ads that highlight unusual claims like "Mer-Mutts" (a dog turns on the kitchen faucet and floods the house) or "Vengeful-Vermin" (squirrels hurl pine-cones at a parked car).
There are a few other companies – Geico and Progressive – that put out funny commercials, but right now State Farm is the one that makes me grin.
Insurance companies are in the "Promise" business. We pay the premiums and they promise to take care of us when things go awry. The State Farm agent's promise – "Don't worry, State Farm's got you covered" – sounds good to anyone who has a State Farm policy. Their slogan rings true… It does make life go right when you don't have to worry about the cost of fixing the fender-benders of life.
I may have my share of insurance policies, but overall, I prefer God's divine protection. No matter what comes my way, I can count on God's promises. There is no need to worry because God has me covered.
Rejoice in the Lord always. I will say it again: Rejoice! Let your gentleness be evident to all. The Lord is near. Do not be anxious about anything, but in every situation, by prayer and petition, with thanksgiving, present your requests to God. And the peace of God, which transcends all understanding, will guard your hearts and your minds in Christ Jesus. ~ Philippians 4:4-7
He knows more than a thing or two, He makes my life go right, and He's got the whole world in His hands!
Remember this… you are loved, and you are always in my prayers.
In Christ, Cheryl