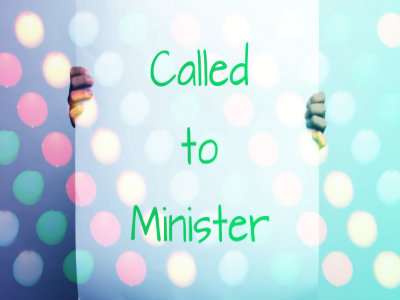 I recently read an article about Matt Chandler, the lead pastor of The Village Church inFlower Mound, Texas. The article centers on Chandler's recent sermon series – "The Arena Culture." What follows are a few of his sermon points:
• "I'm not interested in it (arena culture)," he said. "I want to grow together and that doesn't (only) happen by preaching sermons. That happens when we're on the ground together."
• "We've become an amusement-driven church and we should participate in the Body of Christ for the purposes of discipleship and community — not entertainment."
• Far too many people, Chandler warned, "are interested in the more external elements of ministry — such as impressive light shows and worship bands — instead of actually growing the Kingdom of God."
• "I want to reorient your mind around what it means to belong to a church. My job and the job of vocational ministers is not to do the work of ministry, but rather (it's ) to help you see, spot, be trained in your giftedness and then unleash that giftedness on the world around us as you have been called to ministry. It isn't that The Village Church has 50 ministers, it's that The Village Church has 6,000 ministers. That's how the manifold wisdom of God is seen."
• "Christians are called to image the Creator God wherever they are, and that begins with the home and workplace."
• "When we worship God together, it shouldn't be like a funeral or sitting in the doctor's office or being stuck in traffic. We should rejoice, and as we rejoice, we should recognize the holiness and the sovereignty and the majesty of Almighty God."
Shortly after Chandler began his ministry at the Highland Village First Baptist Church (The Village Church), the congregation grew from several hundred to several thousand. And it continues to add about 1000 members per year.
These are all worth considering, but for now, I want to focus on one...
"It isn't that The Village Church has 50 ministers, it's that The Village Church has 6000 ministers." In the same way, it isn't that FBC Seabrook has a handful of ministers, it's that FBC Seabrook has at least 130 ministers. We are small, but because of our God, we are mighty. We are a small church blessed with a visionary pastor who is always ready to equip us for BIG ministry.
In a few weeks our Annual "All Day" VBS begins. This is BIG! It's one week when we can pour the truth of the Gospel into the hearts of God's future ministers. Please pray for VBS.
Please pray for our Summer Missions program. One team will minister in Washington and another team will minister in Belize.
FBC Seabrook understands the importance of discipleship. This summer everyone is invited to participate in the Summer Everybody Bible Study Series. There are two studies planned – A Place Called Heaven and Imago Dei – Please see the sign-up sheets in the church lobby.
We need ministers to staff a children's program on Wednesday evenings in the Fall. We have several ideas, such as Royal Ambassadors and Girls in Action or maybe even a Children's Choir. Please seek the Lord to find out if you are the minister for this ministry. Please let me know if you are interested.
The FBC Seabrook Men's and Women's Ministries will announce their fall Bible studies soon. Please watch for details.
DLife is recruiting new group leaders. If you are interested, please let us know.
These are just a few of the ministry and discipleship opportunities at FBC Seabrook. It's exciting to watch God work through His church. Don't be shy! Join the ranks of the called. God will provide you with everything you need!
Remember this… you are loved, and you are always in my prayers.
In Christ,
Cheryl