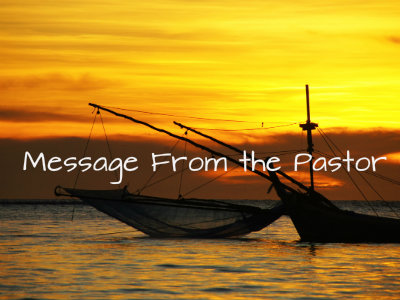 In the past, churches tended to see an increase in attendance in the Fall. Family summer vacations are over, school is back in session and our schedules become more predictable and manageable. That traditional trend, however, seems to be on the decline. The worldly competition with church attendance often increases in the Fall, particularly for families.
The modern educational system no longer respects nor encourages any kind of church of attendance. Instead, schools continuously schedule functions and events that conflict with church-related activities.
Sports participation is the same way. Parent's wanting to encourage their children to participate in sports, …or band, or drama, or the chess club,… are frequently faced with a church attendance conflict.
I am glad that I did not face this issue when our son was young. Parents, please know that I am praying for you as you make decisions about your family's time. I am praying that you find a way to teach your children the priority of worship and the church.
Two verses have come to me during my private Bible study time this week. The first is this:
New King James Version, Luke 14:23...
Then the master said to the servant, 'Go out into the highways and hedges and compel them to come in, that my house may be filled.
Last night at Men's Monday Night we discussed this very thing. We have committed, and I want to encourage you to commit as well, to being far more intentional about inviting folks! This verse reminds us that we are compelled to "go". With that in mind, you will be seeing some changes in the Men's Monday Night gatherings.
The other verse that the Spirit has brought to my attention is this:
New King James Version, Acts 1:8...
But you shall receive power when the Holy Spirit has come upon you, and you shall be witnesses to Me in Jerusalem, and in all Judea and Samaria, and to the end of the earth."
Years ago, we committed to being an Acts 1:8 church. That means we embrace four mission fields; Our community (Jerusalem), our State (Judea), our Country (Samaria) and the world (ends of the earth). I believe that there is a season for everything, and we are in the season of a more intense focus on our Jerusalem and Samaria. Please join me in praying as we move forward in those directions.
I am pretty excited about a change in seasons!!!!
God bless, Pastor Rob