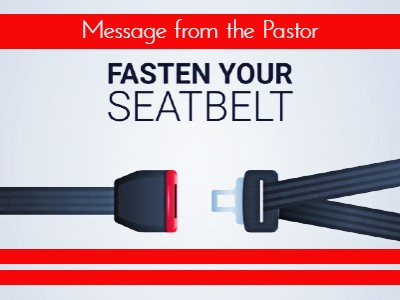 We are about to "take-off" on a remarkably busy summer schedule. Please ensure that your seatbelt is securely fastened!
We've been picking up speed since January as we taxi down the runway. In May we take-off! Right out of the gate we have our garage sale. The proceeds of this event will help fund the mission team heading to Anchorage, Alaska in July. Let this also be the beginning of your focused prayer time for the mission team and for the folks in Alaska to whom they will be ministering.
The following weekend is a Women's Ministry brunch on Saturday the 8th from 10 am -12 pm in the sanctuary. Sign-up is located in the hallway of the main building. Then… the next day is Mother's Day! And if that's not enough, on Monday the 10th EVERYONE is invited to a Pig Roast and Hamburger Fellowship. This will also happen in the main building and we will start eating at 6:30 pm. If you have never tried Chef/Deacon John Mayes' roasted pig you are in for a treat!
We will have our Quarterly Business and Annual Budget meeting on the evening of the 16th of May. The Business Meeting will begin at 5 pm. Immediately after the meeting, we will have an Authentic Spaghetti Dinner in the sanctuary. I can hardly wait! Praying you will join us!
This "take-off" should get us to a cruising altitude for the rest of the summer! VBS, Mission Trips…oh yeah!
By the time this Newsletter is printed the new playground will be open. I want to personally thank all those involved in making this happen; Philip and Margie Minix, Cory Gardner, John Henry, Gene Engel, Alli Mayes, Amanda Gardner, and Annabelle Gardner. My apology if I missed anyone! THANK YOU!!!!!
It's exciting to be part of a church that's going and growing! I have so enjoyed the depth of the worship on Sundays and the committed attendance on Wednesday evenings. It is such a blessing to see and hear all the youth, children, and little ones! God is so good!
We are also blessed with our senior saints. I am humbled as I watch Titus 2:3-5 and Proverbs 27:17 play out before my eyes:
The older women likewise, that they be reverent in behavior, not slanderers, not given to much wine, teachers of good things— that they admonish the young women to love their husbands, to love their children, to be discreet, chaste, homemakers, good, obedient to their own husbands, that the word of God may not be blasphemed (2:3-5)
As iron sharpens iron, so one person sharpens another (27:17).
And I haven't even mentioned the Community Garden! Jennie and Joey Kivch, along with other volunteers, have planted seeds of blessing for our community!
Yes… it's time to make sure your seatbelts are securely fastened… it's take-off time!
God bless, Pastor Rob