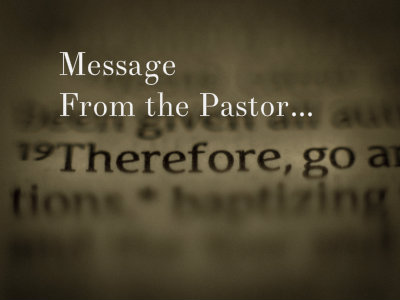 "What ever your hand finds to do, do it with all your might…" Eccl 9:10
It's June! That means it's time for FBC Seabrook to get busy! We begin our June Graduate recognition on the 3rd of June during the second service. This year's graduates are as follows: Loralee Rowland and Chandler Williams from Clear Falls High School, Kross Langham from Clear View High School. Stephen Wall graduated from San Jacinto South with an Associates degree in Art and Design, and Rachel Woodworth graduates from Texas A&M Corpus Christi in August with a Masters degree in Environmental Science. Be sure to congratulate and pray for these young folks as they begin the next chapter of life!
We then introduce this summer's Everybody Bible Study on Wednesday, June 6th. This year we are doing an apologetics study by Ravi Zacharia and Vince Vitale titled, "Jesus Among Secular Gods." The summer studies are always a great time of discipleship and fellowship. Please join us!
VBS is up next! After months of preparation VBS starts Monday, June 11th. It's all hands on deck for our annual all-day VBS outreach. Please be in continuous prayer for the students, the staff and volunteers, the facilities. If you have the opportunity please drop by for a visit during the week and see God at work!
Each summer we send a select group of youth to Super Summer. This year Taylor Martinez, Joe Miller and Nicholas Woleben will be attending June 18th - 22nd. Jamie Woleben will be adult chaperone. The testimonies after Super Summer are always a blessing and I can't wait to hear what God does in these young people's lives!
Take a breath –
The church is sending 12 missionaries to Darrington, Washington on June 23rd. They will be assisting Mountain View Baptist Church with their VBS and will be working in local communities with a church planting team. Our prayer is this trip leads us to a partner relationship with a church for ministry in the Northwest. The team members are Pastor Rob, KC and Karen Broyles, Ashley and Evelyn VanDerbeck (Evelyn is our youngest missionary at 3 years old!), Michelle Hazlett, Dale Huls and the Woleben Five! (that's Bill, Jamie, Nicholas, Benjamin and Isaac) The team returns on the 30th.
Obviously, none of this is possible without the prayer and financial support of the church. Thank you, FBC Seabrook, for being a church that takes seriously the Great Commission and our goal to be a complete Acts 1:8 church with ministry locally (Jerusalem), in the state (Judea), in North America (Samaria) and internationally (to the ends of the earth).
Acts 1:8 (NKJV)
"But you shall receive power when the Holy Spirit has come upon you; and you shall be witnesses to Me in Jerusalem, and in all Judea and Samaria, and to the end of the earth."
God bless, Pastor Rob