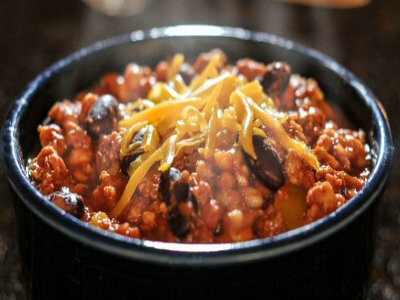 Monday, March 18, 2019, 6:30 PM - 8:30 PM
CALLING ALL CHILI LOVERS!
Dust off your Chili Recipe. It's Chili Cook-off time again!
First Baptist Church of Seabrook's 13th Annual Chili Cook-Off will be on Monday, March 18th. All entries are welcome! (Ladies that includes you!) Have your home-made chili in the kitchen no later than 6:15 pm and judging will begin at 6:20 pm. DO NOT put your name on your pot of chili so that judging can be impartial. Competition gets tougher each year. Who will have the best pot of chili this year?
You must sign up to enter your prize chili. The sign-up sheet will be located on the bulletin board in the hallway outside the restrooms.
EVERYONE is invited to come and eat the rewards of our prize chili recipes! Bring a friend and bring along some cornbread, crackers or another chili side dish that you would like to share.
We hope to see you there!