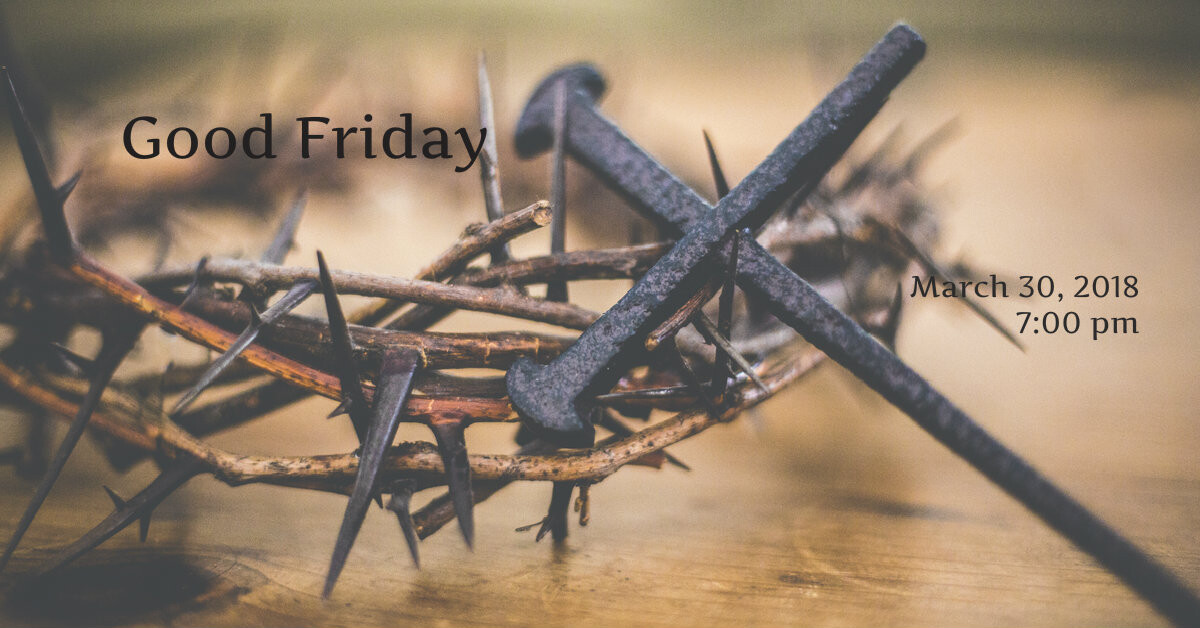 Friday, March 30, 2018, 7:00 PM - 8:00 PM
Join us for our Good Friday Service on March 30, 2018 at 7:00 pm. Pastor Rob will bring a message from the book of John ~ That Old Troubled Cross ~ John 19:1-30.
"... Jesus, knowing that all things were now accomplished, that the Scripture might be fulfilled, said, "I thirst!" Now a vessel full of sour wine was sitting there; and they filled a sponge with sour wine, put it on hyssop, and put it to His mouth. So when Jesus had received the sour wine, He said, "It is finished!" And bowing His head he gave up His spirit. ~John 19:28-30
We hope to see you there!
---
YouTube: The Cross Has the Final Word by the Newsboys
Next Service...