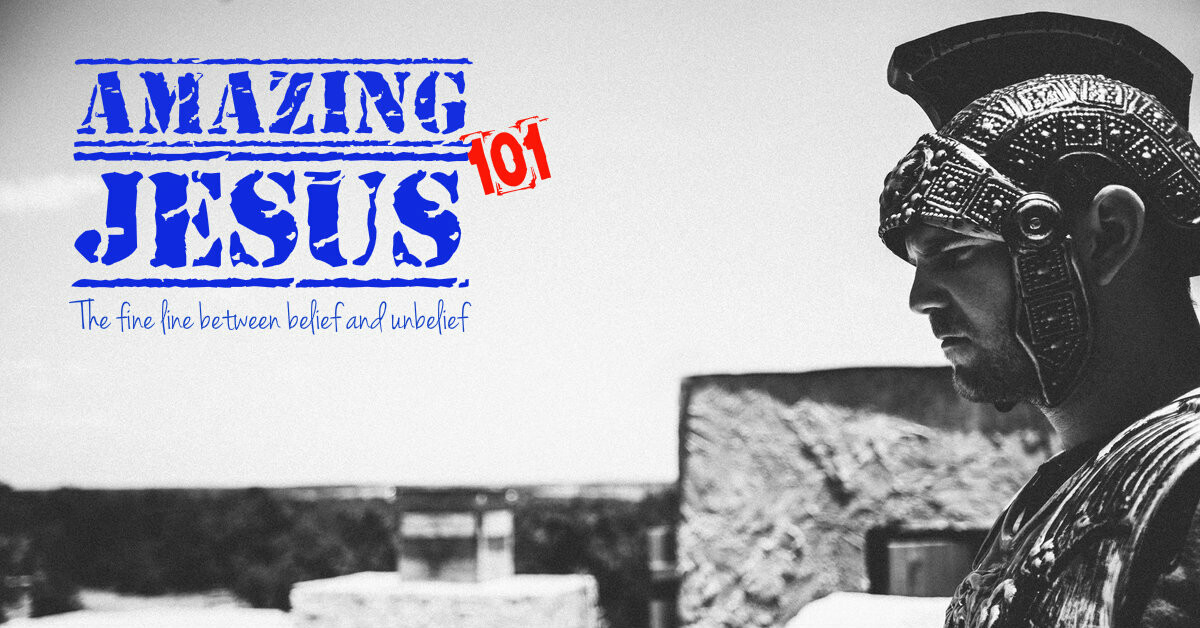 Sunday, September 16, 2018
Join us this Sunday (9/16/18) at 9:30 or 11:00 am as Pastor Rob brings a message from Luke 7:1-10 ~
Amazing Jesus 101, The fine line between belief and unbelief.
When Jesus heard this, He was amazed at him, and turning to the crowd following Him, He said, "I tell you, I have not found such great faith, even in Israel!"

~ Luke 7:9
---
YouTube: BeGone Unbelief by Lori Sealy
(This old hymn was originally penned in 1779 by John Newton)
---
Join us for Worship
Come for the fellowship, worship and Biblical message.
Two Services: 9:30 am or 11:00 a.m.
For the Kids
We have Nursery for NB-3yrs & FaithWorks Children's Church for Prek-5th in Children's Ministry and Jr.-Sr. High in Youth Ministry.
Want to know what to expect on Sunday? ... More.
Upcoming Events ... More.