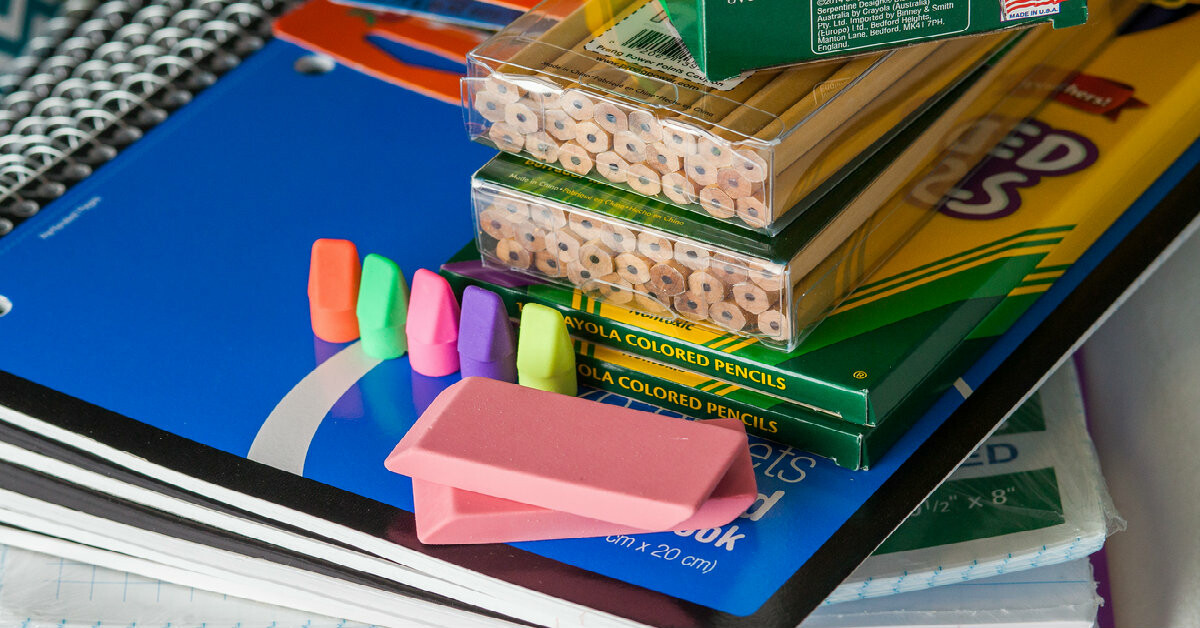 Monday, July 01, 2019 - Wednesday, July 31, 2019
JULY MISSION PROJECT ~ The youth will collect Back-to-School items such as No. 2 pencils, erasers, glue, Expo markers, notebook paper, composition notebooks, brad folders, scissors, etc...
Backpacks are also welcomed and encouraged. We will take all the donated items to our local elementary school to help children who may not be able to buy the supplies they need. If you would like to purchase some of the needed items, or maybe buy a backpack and fill it, there will be a tote in the foyer where donations can be dropped off.
Thank you in advance for being a light in our community!
For details about this mission project, please see Lori Forrest!