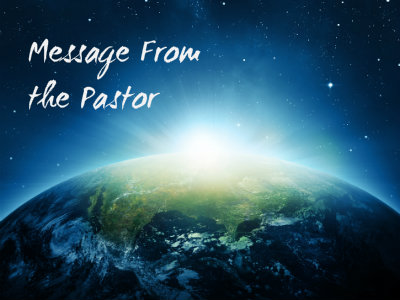 Revelation 22:13
I am the Alpha and the Omega, the Beginning and the End, the First and the Last.
This edition of the newsletter serves as both the last of 2017 and the first of 2018. Can you believe it? Another whole year has passed. What a year it has been!
Our church has been so blessed this past year. Before we move on to 2018 I thought I'd mention how thankful I am for all of our staff and volunteers that make our church work! Deacons, teachers, teacher assistants, hospitality committee, worship team, video team, nursery and pre-school, youth, ministry leaders, DLIFE group leaders, benevolence volunteers, sanctuary prep volunteers, grounds maintenance folks, and of course the office folks all contribute to the success of FBC Seabrook. Thank you!
Let me encourage you with this promise from Scripture:
Galatians 6:8-10
For he who sows to his flesh will of the flesh reap corruption, but he who sows to the Spirit will of the Spirit reap everlasting life. And let us not grow weary while doing good, for in due season we shall reap if we do not lose heart. 10 Therefore, as we have opportunity, let us do good to all, especially to those who are of the household of faith.
I believe that, as we continue to be faithful in doing good, we are going to reap a harvest in 2018. I am excited about that!
2018 is going to be a difficult year in many ways. We will see the construction project on Hwy 146 begin and probably won't see it end for a couple of years! I think it's kind of a metaphor for us...as TxDot expands the highway, the Lord is going to expand his church! The vision for the future is bright!!!
Speaking of vision, what's yours? Do you have a vision for yourself and your family? Has God given you a vision for the church? A new ministry? A mission project? If He has given you a vision for the church, please share it! "Where there is no vision, the people perish..." ~ Proverbs 29:18
Let me both end this year and begin next year with this thought. Our nation is in trouble. The church must respond. This is how we start:
2 Chronicles 7:14
If my people, which are called by my name, shall humble themselves, and pray, and seek my face, and turn from their wicked ways; then will I hear from heaven, and will forgive their sin, and will heal their land.
God bless and Happy New Year!
Pastor Rob